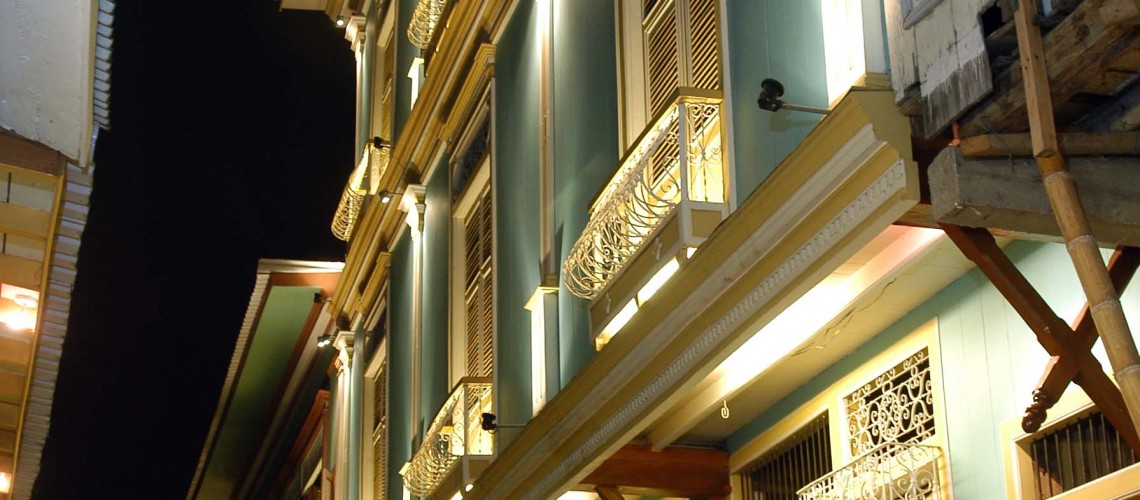 No need to use taxis or buses, just a few steps outside Cino Fabiani Guesthouse you will find yourself surrounded by the most important things to do in Guayaquil.
We are located just half a block from Malecon 2000 and the staircase leading to the lighthouse at the top of Cerro Santa Ana, 10-minutes drive to the Cathedral of Guayaquil and 5 km from the International Airport José Joaquín de Olmedo.
This is an old ventilated wooden house with high ceilings, comfortable common area, ideal for travelers in search of simplicity and beauty. It is an unbeatable location in the narrow cobbled street in the Las Peñas neighborhood. Ex-Presidents of Ecuador, prominent writers, artists and even the infamous Che Guevara lived in this area.
A short walk will also take you to small and interesting museums like the Museum of Beer. The Craft Market is a few blocks on the Loja street.
With an emblematic nightlife, you cannot leave without visiting Guayaquil bars like La Paleta and Diva Nicotina.
It's a great place to stay especially if you want to have the most important things to do in Guayaquil close by!